EBC Group's Cyber Security Event - Press Release
EBC Group
·
2 minute read
EBC Group's Cyber Security Event Explores the Fundamentals of Digital Security and Shows How To Reduce Risk To Businesses.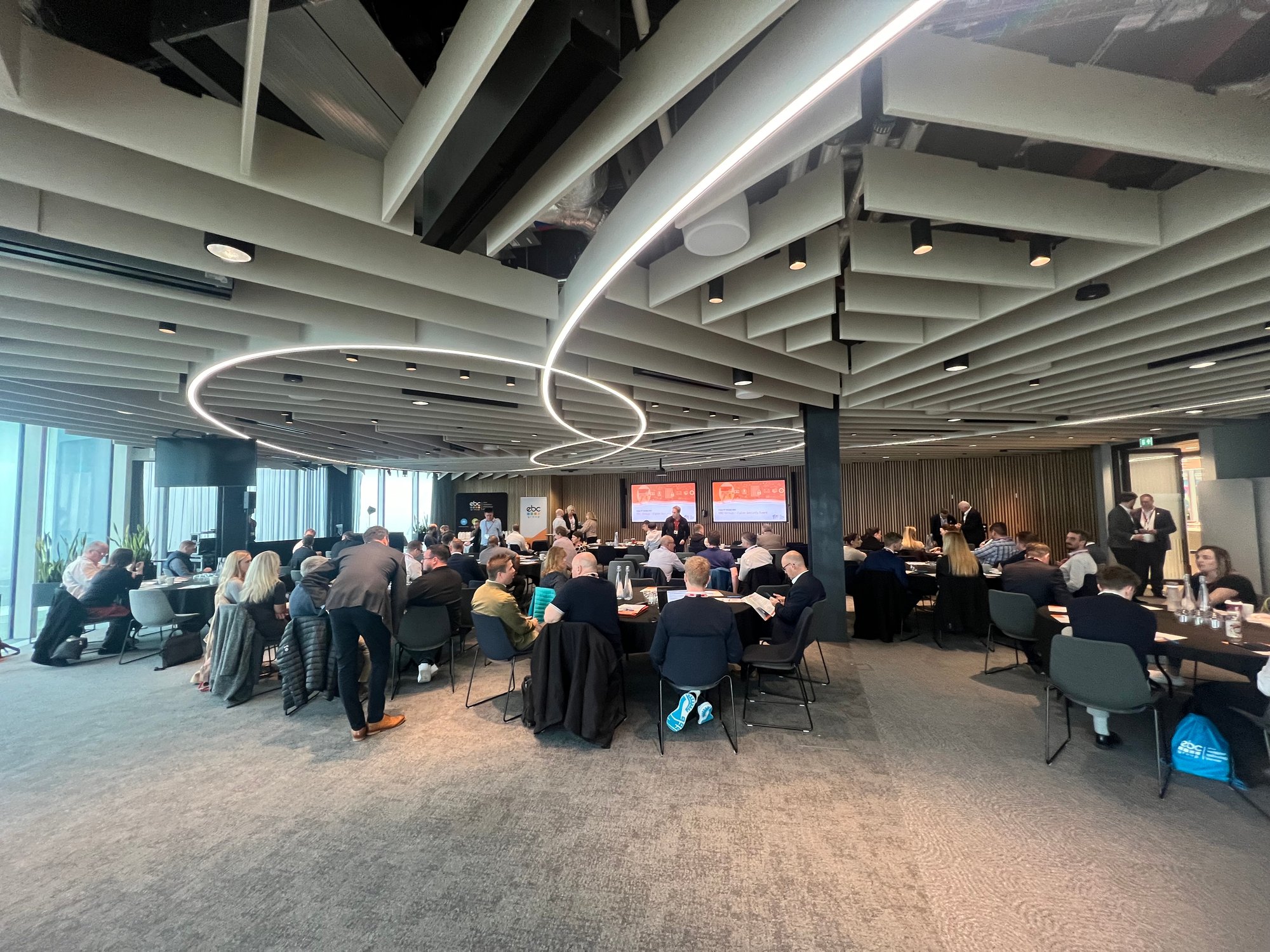 EBC Group
Cyber Security Event
Friday 13th October 2023
On Friday, 13th October, EBC Group hosted a thought-provoking and informative Cyber Security Event featuring a line-up of highly knowledgeable speakers from various industries. The event also had the privilege of hosting special guest speaker, Andy Gomarsall, a prominent figure in the world of Professional Rugby. Attendees gathered to delve into pressing topics concerning the world of cyber security, gaining insights that are critical to secure the defences of your business.
There was emphasis on the paramount importance of maintaining secure networks, the necessity of implementing robust security measures, and an eye-opening statistic in which "There are soon to be 700 billion devices connected to the internet." These revelations underlined the urgent need for heightened cyber security measures. The audience took a deep dive into the ever-evolving cyber threat landscape, gaining valuable insights into the current state of cyber threats and practical measures to reduce exposure and risk.
Another particularly alarming statistic was that "Approximately 42% of ALL reported crime is Cyber Crime." Given that cyber-crimes are often heavily underreported, this fact proved to be even more concerning. The anonymity of cybercriminals, often operating through VPNs, poses a significant challenge for law enforcement.
During the event, attendees were also informed on how businesses can protect themselves through the power of Cyber Essentials and were offered insight into the process of penetration testing. The urgency of these measures was put into perspective when the audience were told that "60% of small businesses that suffer a cyber-attack go out of business within 6 months." Cyber threats are continually evolving, and it has become crucial for businesses to secure comprehensive insurance policies to mitigate financial risks in the event of a cyber-attack.
One of the key questions addressed was "What Happens in the Event of a Cyber Attack?", attendees gained an understanding of how to respond effectively and minimise the damage caused, a vital component of any cyber security strategy.
To bring the afternoon to a close, special guest speaker Andy Gomarsall gave a captivating presentation in which he showcased the importance of proper destruction of data, providing a unique perspective on the intersection of cyber security and sustainability. Andy told some captivating stories from his career as a professional rugby player, in particular focusing on his time during the 2003 World Cup in which England emerged the victors to bring the trophy home.
EBC Group are thrilled to have hosted this insightful and dynamic Cyber Security Event. The event's success reaffirms the commitment to promoting awareness and an understanding of cyber security in a world that is becoming increasingly more digital each and every year.
This Cyber Security event offered a FREE cyber security risk assessment for businesses, exclusively for all attendees, and we would now like to extend that offer to the wider public. To do so please navigate to the following URL: www.ebcgroup.co.uk/cyber-event and fill out the form to claim.
For more information about the event or to enquire about future events and opportunities, please contact EBC Group at hello@ebcgroup.co.uk or 0121 368 0154.


About EBC Group
EBC Group are an award-winning managed IT service provider of IT & Telephony Solutions, Cloud hosting, Cyber Security, Print & Data Solutions.
As an integrated managed IT service provider, EBC Group plan, implement and support their client's IT and technology, enabling them to run their business smoothly and securely. EBC Group have been providing technology solutions for 35 years to ensure their clients businesses are running efficiently at all levels of their operations.
Address: 221 Hagley Road, Hayley Green, Halesowen, West Midlands, B63 1ED
Website: www.ebcgroup.co.uk
Social Media
LinkedIn: ebc-group
Twitter: ebc_group
Instagram: @ebc_group_