Industry-leading IT solutions for the hospitality sector
We go beyond basic IT support and work with you to find innovative, integrated, managed IT solutions that work for your hospitality or leisure business. As an award-winning IT provider, EBC Group are well-equipped as a trusted business technology partner.
Contact us today to see what we can do for your hospitality or leisure business with IT solutions: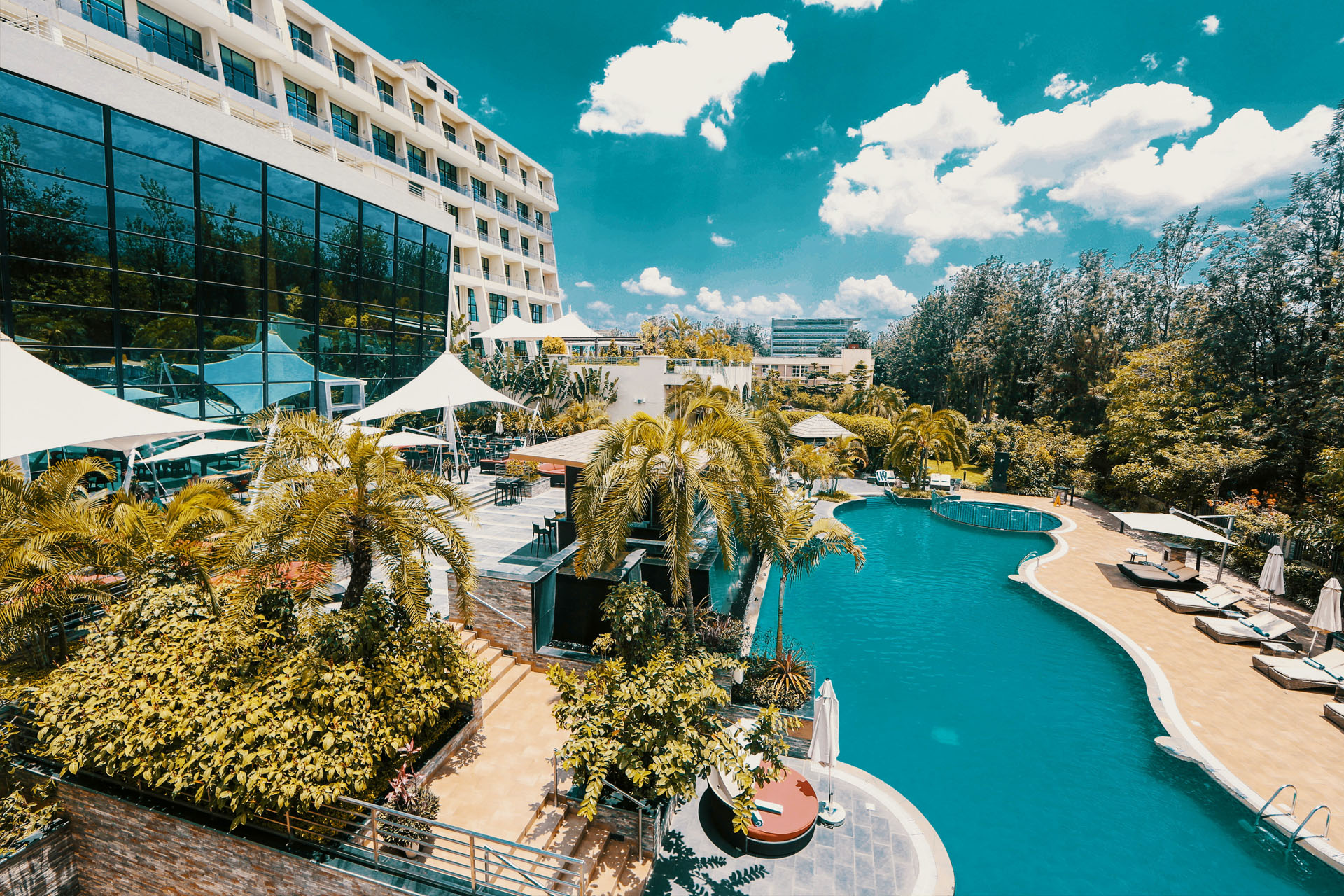 "We were looking for an organisation that could take us to the next level of IT provision. EBC Group offer exceptional value for money and support us in our commitment to keep our costs down, enabling us to re-invest as much as possible into patient care.

"
Who we work with in Hospitality & Leisure
We provide IT solutions to a range of hospitality and leisure companies across the UK, including Worcester Warriors, Twycross Zoo, Worcestershire Cricket Club, Kidderminster Harriers, Arena Racing Company, Cotswolds Inns & Hotels and BMW Superbikes, offering them the best in managed IT infrastructure and cloud solutions, business connectivity, cyber security solutions and many other services.






Calculate IT support costs
See your estimated support costs for your hospitality or leisure business.
What we can do for your Hospitality & Leisure Business
We live in a digital world, and as technology evolves, guests now have a higher expectation for their digital experience, wherever they go. We work with you to provide a better experience, for both staff and guests, and ensure you'll have happy customers at the end of their stay. Not only is customer satisfaction a primary goal in the hospitality industry, but as a business we look to streamline the efficiency, reduce your risks, and increase the profitability of your operations. We work with hotels, restaurants, sports venues, leisure businesses, bars and more to provide IT support and implement management solutions.
What is information technology in hospitality industry?

The hospitality industry has been able to utilise information technology to not only provide a better relationship with guests and customers, but also capitalise on the opportunities that digital tools provide. For hotels and restaurants, information technology has revolutionised the way customers find and book your establishment, and the ability to analyse the data that this provides allows businesses in this industry to make insightful, data driven decisions.
How can leisure venues utilise smart technology?

Hotels and the hospitality industry are upgrading their technology and IT services for a more integrated experience, in-house and as a service. This includes smarter energy management, booking management, unique and streamlined guest experiences, customer data protection, and even remote room service, check-ins and check-outs.
How can technology help improve the hospitality industry?

Technology in the hospitality industry can improve guest experiences, supplier and guest relationships and communication channels, and the booking/services process. Technology can streamline what was once an inefficient, labour-intensive operation. This can in turn reduce costs and avoid human error.

For hospitality businesses, having the right IT infrastructure and IT support in place is vital for your backend systems. We provide sports venues with IT Support that they can rely on during busy match days, ensuring that everything runs seamlessly, when thousands of guests are accessing systems and services at the same time.
What are Wi-Fi solutions for sports venues and stadiums?

For sports venues and stadiums, having high-grade Wi-Fi is vital for both staff and guests, which is especially true during busy periods such as match days when thousands of people are trying to gain access at the same time. Ensuring that there is enough bandwidth for your systems to work, this could include payment systems, tills or ticket barriers. Many guests now expect Wi-Fi when visiting your venue, so ensuring that you have reliable bandwidth in all areas is important. Our Wi-Fi solutions provide unprecedented reliability and performance, whilst giving you the ability to grow and add capacity as your Wi-Fi needs increase.
Arrange a FREE IT Audit for your business
Award winning IT services for hospitality
We've been recognised at a number of IT industry awards, including Managed Service Provider of the Year and Cloud Project of the Year


Industry leading partnerships
Our partnerships with leading global IT innovators and manufacturers means we provide state-of-the-art solutions at cost-effective prices


Certified and experienced team
Our team are trained and certified to the highest levels. Our accreditations include; ISO 27001, ISO 9001, Cyber Secure Plus and FCA accredited