IT Support for Accountants
Industry-leading IT solutions for accountancy firms
EBC Group provide award-winning IT services and work with accountancy firms to provide the best technology solutions for your business.
Our managed IT support services will keep all of your systems running efficiently and will quickly get your team working again in the event of any issue.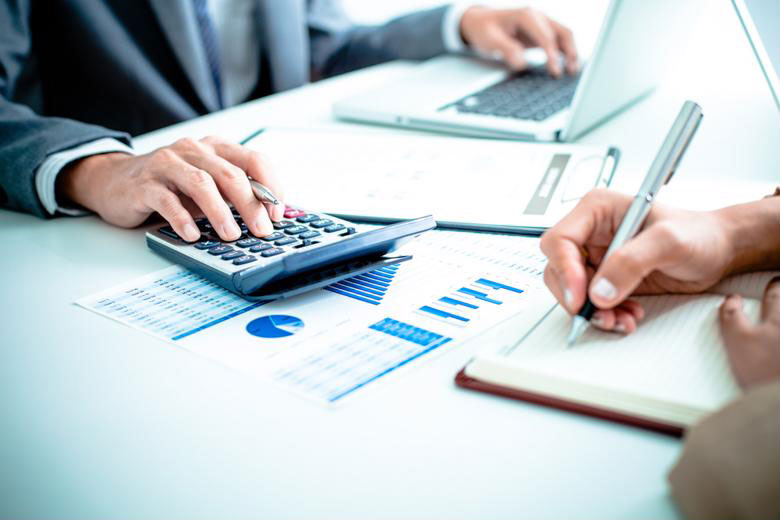 What we can do for your Accountancy Firm
EBC Group offer a range of managed IT services to help improve the productivity of your firm and support your IT systems, including connectivity, network management, cloud computing, helpdesk support and cyber security services.
Migrating to the cloud makes storing, managing and accessing all of your firm's data more efficient as it is all held in one central location. Making files accessible from anywhere and keeping them secure.
We have a variety of cloud services to suit your accountancy firm, including our fully managed infrastructure service, where we can host your full infrastructure on our cloud and run and maintain all of your services, taking the pressure off your IT team and reducing your costs.




Calculate IT support costs
See your estimated support costs for your accountancy firm.
How can your accountancy firm protect its data?

Cyber security is a concern for accountancy firms due to the amounts of sensitive data that they hold. It is vital to ensure that your data is protected to mitigate the risk of cyber attack. Hackers can infiltrate your systems and steal data which can damage the reputation of your firm. Our cyber security solutions can help protect your business against cyber crime with threat protection technology, cyber security testing and cyber security training. We can also work with you to achieve Cyber Essentials certification, a government-backed accreditation which shows that your firm has a base level of cyber security and demonstrates to your clients that you take cyber security seriously.

Cloud Back Up services are another way to protect your data in case something goes wrong. With our cloud recovery services, we can help you put a Disaster Recovery plan together to recover your systems to a state in which your firm can carry on working in the event of a disaster. This involves performing in depth risk assessments and business analysis to work out which IT services your business relies on to operate, and establishing recovery time objectives in order to implement a business continuity plan to get you back up and running as quickly as possible.
How can we help your accountancy firm work more flexibly?

As with many other businesses, accountants are working remotely more and more. Having good remote working solutions in place can help your staff work more effectively, improving your firm's productivity as well as reducing your IT costs. Our digital workspace service enables your accountants to work flexibly by providing a remote platform which integrates your business applications, processes and information.
How can we help your accountancy firm reduce its printing?

Accountancy firms often produce a high quantity of paperwork meaning that printing costs can be high. We can assist you with print and data solutions that will save your business money as well as helping you cut down your paper waste and achieve your environmental targets. We can help reduce your print costs by identifying, supplying and managing the most suitable print devices for your firm, as well as providing innovative data solutions which help you to store and manage information digitally, reducing your printing requirements.
"

The EBC Group support team actively manage our servers and data store ensuring problems are identified and rectified early.

"
Award winning IT services for the public sector
We've been recognised at a number of IT industry awards, including Managed Service Provider of the Year and Cloud Project of the Year.


Industry leading partnerships
Our partnerships with leading global IT innovators and manufacturers means we provide state-of-the-art solutions at cost-effective prices.


Certified and experienced team
Our team are trained and certified to the highest levels. Our accreditations include; ISO 27001, ISO 9001, Cyber Secure Plus and FCA accredited.