IT Support Services for Schools
& Education
Industry-leading IT support for education
We work closely with you to understand the needs of your education organisation and provide personalised, cost-effective IT solutions to help you achieve your goals.
We offer a wide range of services including IT Support, Connectivity, and IT infrastructure projects, and have received a number of IT industry awards, including Managed Service Provider of the Year and Cloud Project of the Year.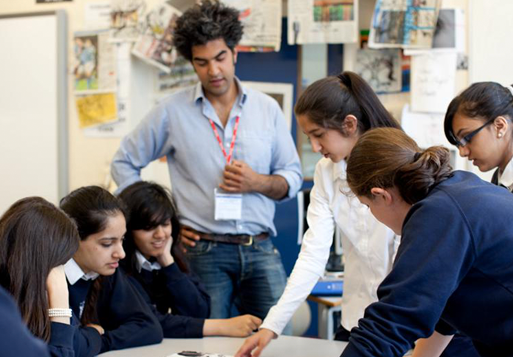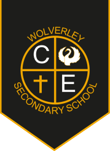 Calculate IT support costs
See your estimated support costs for the education sector.
Why is safe Wi-Fi important for schools?

Having a safe Wi-Fi network is a huge priority in schools to ensure that your pupils are safeguarded against harmful content. This involves having stringent web filters in places to block any unsafe material so that students cannot be exposed to, or access, anything inappropriate. We are a member of the Friendly Wi-Fi scheme, a government-initiated certification for safe Wi-Fi. This means you can be reassured that our Wi-Fi services are completely child safe and that your students will have a positive online experience.
How can cloud solutions benefit Academy Trusts and schools?

Cloud solutions are a good option for multi-academy trusts where your IT infrastructure is spread across several sites. Moving all of your data across to the cloud means that your trust can consolidate your individual school systems into one unified network, where they can be managed much more easily and efficiently. This saves time and money as your IT team do not have to travel between sites to resolve issues, and can manage all of your IT functions from one centralised place.
What can schools do to protect themselves against cyber risks?

Cyber crime can have a huge affect on your school, from data loss to your systems being taken down completely. Cyber Essentials is a government-backed accreditation which shows that your organisation is cyber secure. We are Cyber Essentials Plus certified, which means that we have an enhanced level of protection against cyber threats, so you can feel safe in the knowledge that our network is secure, and your data is fully protected. We can assist you in becoming Cyber Essentials certified so that you can demonstrate to your stakeholders that your educational organisation takes its cyber security seriously. We can guide you through the self-certification process and help you gather the relevant documentation needed to gain the accreditation.
What we can do for your School?
Schools need high performance technology, as well as reliable and secure IT services, to ensure that their pupils receive the best education possible.
High grade Wi-Fi is essential to ensure that staff and pupils are connected wherever they are on site and have a reliable connection to teach and learn. At EBC group, we offer high performance Wi-Fi tailored to the needs of your school or university. Our Wi-Fi as a Service will provide you with different logins for staff and students, meaning that students are protected, and they can only access the information that they are authorised to access. We are a Cambium Networks Partner, which means that we can offer pricing benefits to organisations in the Education sector to help reduce your IT costs.
Moving your IT infrastructure over to the cloud can be an excellent way for your school to manage their IT, as it takes away the responsibility of managing your own IT systems, saving you valuable time and resources. Transferring your data over to a hosted cloud solution removes the need for on-premise hardware and a team to maintain all of your IT software and systems, it also provides a more cost-effective solution because you only pay for the services and usage you need. Your staff and pupils get greater flexibility as they are able to gain access to your systems at any time, from anywhere. We have a range of cloud solutions to suit your organisation's needs, and our ebcCloud service is a high performance, secure cloud and disaster recovery platform.
We can also help you migrate to Microsoft 365 and provide full support for your Microsoft 365 environment. We can help you identify which of the extensive range of tools in the suite will be most beneficial to your school and help you to achieve your goals. Our Managed Security solution provides you with extra protection from the most common weaknesses in network infrastructure. For example, our Veeam Backup service ensures your Microsoft 365 emails, files and sites can be restored quickly in the event of an incident, minimising any downtime which has a big impact on teaching.
"

I would highly recommend using EBC for WiFi replacement; it was a pleasure to work with them. The whole process was a smooth transition from start to finish and allowed me to give them a list of prerequisites all of which were carried out.

"
Award winning IT services for the education sector
We've been recognised at a number of IT industry awards, including Managed Service Provider of the Year and Cloud Project of the Year


Industry leading partnerships
Our partnerships with leading global IT innovators and manufacturers means we provide state-of-the-art solutions at cost-effective prices


Certified and experienced team
Our team are trained and certified to the highest levels. Our accreditations include; ISO 27001, ISO 9001, Cyber Secure Plus and FCA accredited