Careers at EBC group
We're always on the lookout for ambitious and innovative people
Exciting new opportunities
The IT market is growing and so is EBC Group! To keep up with all the exciting new opportunities in our field, we're expanding our team across several departments. We're in search of remarkable individuals to be part of our dynamic team. If you're looking for a fulfilling career with a cutting-edge IT provider, come and join us at EBC Group!

We're always on the lookout for ambitious and innovative people to join our successful team. In return we offer employees a rewarding career within a dynamic and fast paced environment as well as a range of benefits.

To apply for any of the jobs below please contact our Head of HR; Donna.MacDonald@ebcgroup.co.uk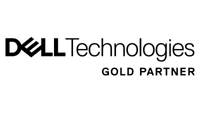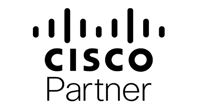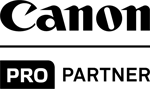 Implementation Engineer

An exciting opportunity has arisen for an Implementations Engineer to join an industry leading integrated technology provider based in Halesowen, Birmingham.

EBC Group has a wealth of experience in providing managed office services to businesses across the UK. At the forefront of business innovation, EBC Group now encompass a comprehensive range of managed services from print solutions and document management to IT services, cloud computing, disaster recovery and unified communications.

Key Responsibilities

The ideal candidate will join the implementations team in the deployment of complex solutions to EBC Group's portfolio of clients. You will be involved in the pre-sales, implementation, and handover to ensure a solution is implemented to the highest standard and within agreed timeframes. A wide range of skills will be needed to implement solutions for businesses such as internet connectivity, the core underlying infrastructure, the windows server environment and the backup and DR solution. With client's adoption of cloud technologies, a strong understanding of migrating and implementing solutions within the Office 365 ecosystem is also required.

Required Skills & Qualifications:

The ideal candidate must be able to:-

Complete site surveys and technical documentation of deployed solutions in detail.

· Create project plans with detailed timeline of events and delivery to budget.

· Have great organisational skills working in a team and/or with EBC Group clients.

· Be a great communicator to discuss client expectations and complete handovers to the support team.

The ideal candidate must have experience in:-

· Active Directory design and implementation.

· Microsoft Windows Server multi role deployments.

· Office 365 product portfolio, migration, deployment and administration.

· Remote desktop solutions and thin technology.

· Desktop OS & Office Applications.

· Firewall, switching and Wi-Fi experience.

· Security solutions.

· Backup & Disaster Recovery Solutions

· Implementing VMware vSphere and Hyper-V solutions.

Would be advantageous to have an understanding of:-

· Microsoft Azure Services.

· VLAN's and routing.

· Enterprise Class Wi-Fi Solutions.

· Advanced Firewall configurations.

· VOIP and SIP Trunking.

· Advanced SAN solutions.

Benefits:

Company car
Company pension
Cycle to work scheme
On-site parking
Private medical insurance
Sick pay

Schedule:

8 hour shift
Monday to Friday

Ability to commute/relocate:

Halesowen: reliably commute or plan to relocate before starting work (preferred)

Salary:
Technical Presales Specialist

As a Technical Presales Specialist, you will play a crucial role in our sales process, acting as the technical expert and liaison between our sales and support teams, clients and potential clients. Leveraging your in-depth technical knowledge and experience, you will support the sales team in understanding the unique needs and requirements of prospects, designing tailored solutions, and showcasing the value of our products and services. By combining your technical acumen with exceptional communication skills, you will build strong relationships with customers and assist in closing deals effectively.

Key Responsibilities:

Technical Expertise: Demonstrate a deep understanding of our products, services, and solutions. Stay updated on the latest technological advancements and industry trends to provide valuable insights during the sales process.
Needs Analysis: Collaborate with the sales team to gather customer requirements and analyse their business needs. Translate technical jargon into clear, understandable terms for both technical and non-technical stakeholders.
Solution Design: Design comprehensive and customised technical solutions to address the specific challenges faced by potential clients. Prepare compelling proposals and presentations that highlight the benefits and competitive advantages of our offerings.
Product Demonstrations: Conduct engaging product demonstrations that showcase the capabilities and functionalities of our products and how they can fulfil customer needs effectively.
Proof of Concept (PoC) Development: Create and manage PoCs to validate the feasibility of our solutions in the context of the client's environment. Work closely with the client and internal teams to ensure successful PoC outcomes.
Competitive Analysis: Stay abreast of competitors' offerings and positioning. Articulate the strengths and differentiators of our products compared to competitors' solutions.
Collaboration: Partner with the sales, marketing, and product development teams to provide valuable feedback and insights from customer interactions. Collaborate on sales strategies, marketing campaigns, and product enhancements.
Customer Relationship Building: Build and maintain strong relationships with potential clients through regular communication, meetings, and follow-ups. Understand their challenges and provide innovative solutions to earn their trust and confidence.
Technical Documentation: Prepare detailed technical documentation, including product specifications, integration guidelines, and Roadmaps, to support the sales process and assist customers in implementing our solutions.
Training and Support: Conduct training sessions for sales teams to enhance their technical knowledge and enable them to better communicate the value proposition of our products. Provide post-sales technical support when needed.
Commercial Awareness: Possess a keen understanding of market trends, industry dynamics, and the competitive landscape. Stay informed about the pricing strategies, market positioning, and revenue potential of our products and solutions to effectively align technical recommendations with business objectives.

Qualifications and Requirements:

Degree in Computer Science, Engineering, or a related technical field or relevant experience.
Proven experience in technical presales, solution architecture, or a similar role within the technology industry.
Strong understanding of relevant technologies, such as software applications, cloud computing, networking, and security.
Excellent communication skills, with the ability to articulate complex technical concepts to diverse audiences effectively.
Demonstrated problem-solving skills and the ability to think on your feet during customer interactions.
Ability to work independently and as part of a cross-functional team in a dynamic and fast-paced environment.
Willingness to travel occasionally for client meetings and industry events.

Benefits:

Company pension
Company Car/Car Allowance
Cycle to work scheme
Free parking
Private medical insurance

Schedule:

8 hour shift
Monday to Friday

Ability to commute/relocate:

Halesowen: reliably commute or plan to relocate before starting work (preferred)

Salary:
Project Manager

EBC Group, an established MSP based in Halesowen with over 30 years of experience, are seeking an experienced IT Project Manager to oversee the meticulous planning, execution, and delivery of various IT projects. The successful candidate will work closely with cross-functional teams from pre-sales, project engineers and service delivery to ensure successful project delivery.

Key Responsibilities

The ideal candidate will take responsibility for the definition, documentation, and successful completion of projects as well as:

Ensuring effective project control, change control, risk management and testing processes.
Developing and maintaining project plans and timelines.
Monitor and manage resources, revenue and capital costs against the project budget, updating all project stakeholder regularly. Effective budget management throughout the lifecycle of the project.
Ensure compliance with project management methodologies, policies, and standards.
Develop and maintain relationships with both internal and external project stakeholders.
Maintaining and upholding the communication management plan. Proactive and outstanding communication skills where all project stakeholders are engaged throughout the lifecycle of project.
Efficient project resource management, including project teams, third-party vendors, and software providers. Arranging third-party vendor calls and scheduling key migration dates for projects.
Validating business requirement confirmation for all projects.
Ensure successful project delivery within project, time, and scope creep tolerance.
Creation and ownership of RAID documentation. Managing risks and issues effectively, operating within risk tolerances and escalating to project stakeholders when required.
Upholding project governance, providing weekly project status reporting and gate reviews. Quality assurance carried out at each project gate.
Providing project checkpoint reports for the PMO and Programme Board.
Facilitate meetings whilst collaborating with cross-functional teams to identify and resolve project issues.
Ensure compliance with project management methodologies, policies, procedures, and standards. Facilitating continual improvement of project management processes.
Ensure effective change management processes are maintained to manage project scope changes.
Planning for Service Acceptance and working with Service Delivery to ensure seamless transition to BAU.
Maintain documentation of lessons learnt, post implementation reviews, client project sign offs, operational readiness confirmation, benefit realisation and project closure report.

Required Skills & Qualifications:

Educated to degree level or equivalent.
Extensive background in managing IT projects with a key focus on:

- Cloud Technologies

- IT Security Services

- Microsoft Azure Services

- Citrix and Windows

Proficient understanding of the Microsoft product suite.
Highly IT literate.
Awareness of ITIL.
Experience of both Agile and Waterfall project methodologies.
Minimum PRINCE2 certified.
Experience of end-to-end project lifecycle delivery.
Confident conduit between departments.
Some experience with project management tools (Monday, JIRA and Wrike -preferable but not essential).
Proactive problem management.
Effective communicator both with both internal and external project stakeholders.
Process driven.
Ability to handle stressful situations with professionalism and perseverance.
Proficient experience in managing multiple projects and multi-tasking.

Benefits:

Company pension
Cycle to work scheme
Free parking
Private medical insurance

Schedule:

8 hour shift
Monday to Friday

Ability to commute/relocate:

Halesowen: reliably commute or plan to relocate before starting work (preferred)

Salary:
Established
We were established in 1989 and have been helping businesses for over 30 years.
Accreditation
Accredited to the highest levels, including ISO 9001 and ISO27001, Cyber Essentials Plus and regulated by the FCA.


Award winning
Our expertise and commitment to customers has been recognised at a number of IT industry awards.

Solutions Provider
The simplicity and cost-saving of only dealing with one provider who manages all your technology.


Technology partners
We are accredited to the highest levels by a range leading global technology providers.
In-house expertise
Everything we do is managed, maintained and supported by our own specialist team.