Reduce costs & increase efficiency with UK based managed IT services
Having reliable IT systems is crucial for the day-to-day running of your business. Our UK managed IT services will manage and maintain your key IT systems, leaving you to concentrate on your business.

With a managed service provider (MSP) the headache is taken away. We plan, implement and support all of your IT and technology.

With our UK managed IT services, just pay for one simple monthly contract to cover everything you need.
Managed Services make IT easier
With a Managed Service Provider (MSP) the headache is taken away. We plan to implement and support all of your IT and technology. With our UK managed IT services just pay for one simple monthly contract to cover everything you need.
50%
of in-house IT professionals lack current technology certifications
57%
of businesses have incomplete knowledge about their network
50
Recongised as a top 50 UK MSP by Cloudtango
EBC Group offered a comprehensive IT solution and took time to understand our business needs, both for now and the future. In addition, the installation and support process has been excellent.
Our UK managed IT services include:
Managed I.T Support

Managed Cloud hosting

Managed Connectivity

Managed Cloud Telephony
Arrange a FREE IT Audit for your business
Managed IT Services features and benefits
Easy as EBC
Gain the simplicity of one managed service provider for all your technology, meaning a single point of contact and a single monthly bill





Understanding you
By managing all aspects of your technology we will understand how your business IT infrastructure works, meaning we can recommend new ways for you to innovate and improve your technology



Monthly service
Because it's delivered as a service you will benefit from monthly payments, with the ability to simply add or remove users as you need






Total IT Solutions Provider
We can supply, implement and manage everything you need both on-site or in the cloud, including; IT Support, Cloud Solutions, Cyber Security, Telephony, Print and Data Management and much more



EBC Automate
EBC Automate provides your business with automated remote monitoring, patching and endpoint management, alongside our award-winning helpdesk support



Award-winning
As winner of 2021 UK Managed Service Provider of the Year as well as being ranked as a Top 50 UK MSP, you can be sure that we are reliable experts in our field.











Indicators for a good managed service provider
There are many indicators of a great managed service provider and a bad one. From response times to what they offer, here are a few things to look out for, when finding the best-managed service provider in the UK.
Proactive monitoring and maintenance services.

Offering a full suite of Managed services.

Offering IT consultancy

An assigned Account Manager, Account Director and Technical Director

On-site and Off-site support.

A wraparound call out service.

SLAs and quick response times.

Accreditations such as ISO and Cyber Essentials Plus. See all of our accreditations.

GDPR compliant.





At EBC Group, we offer an optimal, easy to understand, and comprehensive service.

Get in touch

to find out more.
Why choose EBC Group as your Managed Service Provider?
We are a managed service provider in the UK. We supply, implement, manage and proactively support everything that your business needs. This includes both on-site and off-site at our UK data centres.





By managing all aspects of your technology and infrastructure, we'll develop an in-depth understanding of how your business runs. Giving us real insight when it comes to recommending new ways to improve your business IT infrastructure.





We create a tailor-made, managed service package that fits the requirements of your business. Our package is planned and implemented by our in-house team. Who is on hand to provide ongoing maintenance, development, and support.





We ensure that everything works cohesively together and is fully supported to do the job it's required to do. Our team is made up of are highly experienced MSP professionals who you can rely on to find a solution to your IT woes.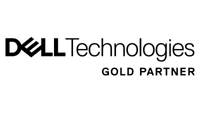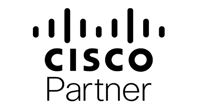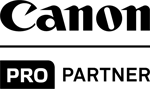 What is a managed IT service provider?
Managed service providers deliver services that fully manage the entire infrastructure and IT systems within a business. They supply services like network monitoring, IT infrastructure and data security.
Through proactive monitoring and continuous network and device maintenance, MSPs can identify and solve problems quicker than simply outsourcing all of their IT to different suppliers.
A good managed service provider will take a much more holistic approach to your business. They will provide fully managed and excellent technology services by offering superior operational support, and service enhancements.
A managed service provider offers proactive managed services for your entire network and every device in your business. This includes maintenance, spotting issues before they arise, and helping to reduce the risk of costly downtime.
The top managed service providers maintain the day-to-day running of systems and services, from managed hosting to managed print and data. Freeing up in-house personnel to take care of other business tasks.